Goals
To have 25 Canadian communities participate in RAK Day.

To have over 2 million Canadians participating in RAK Day.
Picture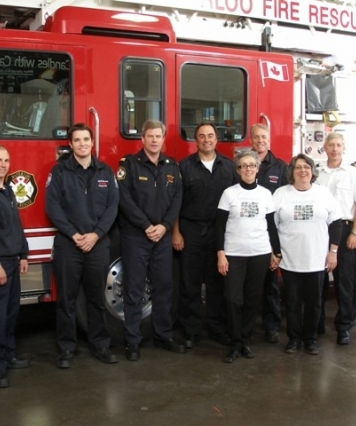 Overview
Project Summary
The Random Act of Kindness Day (RAK) project was originally developed in 2008 by The KWCF to assist in reinforcing its vision of building a better a community through citizen engagement.

In our crazy, scheduled worlds, we rarely take the time to slow down and reflect on how fortunate we are to live in such wonderful cities. RAK Day has been an opportunity to encourage others to do nice things for their neighbours; ultimately resulting in building a stronger, better community for all. We want to bring this message to the entire country!

Deliverables
RAK Day has the inspiration to bring people, neighbourhoods, communities and the country together in kindness. It is a unique project in that anyone and everyone can participate.

1) expand the number of Canadian communities participating to 25
2) expand the number of RAK Day cards (promoting the day) circulating in Canada
3) national press mentions
Community Benefit
Random Act of Kindness Day joins people (hearts and hands) through kindness and encourage the 'pay it forward' philosophy. It strengthens community and gives individuals, groups, businesses, schools, health care institutions, churches etc. a stronger sense of community belonging. It helps connect - by returning us to a time when we paid more attention to our neighbours and did those little 'niceties' that really made people feel like they belonged to something special. By expanding this initiative across Canada we can demonstrate our kind and generous nature to the rest of the world.
How will the

$25K

be used?
$ 15,000
to hire one part-time staff member
$ 10,000
marketing and promotional materials