Goals
Help me + you get 1 million people pledge to STOP USING PLASTIC BAGS
Picture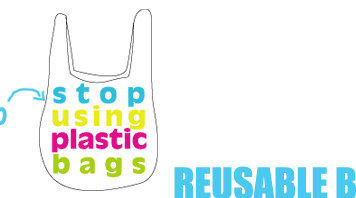 Overview
Our ultimate vision is to see everyone using reusable cloth shopping bags in place of plastic bags. The website stopusingplasticbags.com is a blog site with a pledge page and with ambassadors from all over the world spreading the message and blogging in about the situation of plastic in their city.
We want to motivate you to STOP USING PLASTIC BAGS!
Me + You… started because of a strong passion for the environment. We have a thing against plastic bags and we hope you do too! We believe that if there are good alternatives, we hope people like you will be motivated to cut them out. Please help cut out the majority of reusable shopping bags that are really low quality. These are only adding to the problem! We supply heavy-duty, reusable cloth bags designed to last a long time, manufactured by local sewers, with attractive designs and fun sayings.
How will the

$10K

be used?
Budget Notes: - want to market the site to press and with social media but I need to hire people to help - want to create an apple app with a counter to implement with stores like wholefoods for example where i already sell my bags - manufacturing of bags in canada
$ 10,000
manufacturing and marketing