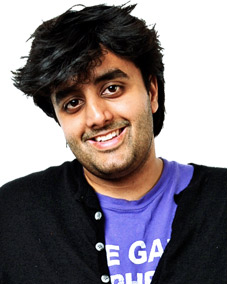 Dev
DEV AUJLA

Dev Aujla is the Founder and Executive Director of DreamNow, a charitable organization that produces ideas that do good for the world. As a producer, DreamNow brings together people, raises money and plans for the growth of ideas. Dev's work and writing has been featured through numerous media outlets including Time Magazine, The Globe and Mail, The Huffington Post, Paper Magazine and CBC Newsworld. He currently sits as an advisor to the Laidlaw Foundation and is a director of both the Spirit Bear Youth Coalition and Resource Generation.
Follow Pepsi Canada
Got a question or comment for Dev? Make sure to include their initials (DA) in your reply.
Latest Posts

Sorry, we've lost our connection. Refresh the page or come back later.
load more