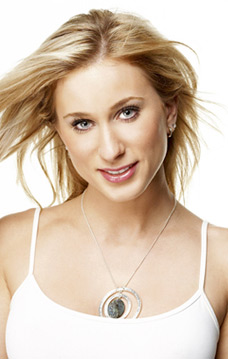 Joannie
Joannie Rochette

Canadian figure skating star Joannie Rochette is the 2010 Olympic bronze medalist, a six-time Canadian Champion and World Silver Medalist. Skating since she was 22 months old, she made her first mark on Canadian skating in 2000 and 2001 winning the Novice and Junior titles back-to-back. The following year, she claimed the bronze medal in her Senior debut, and in 2005 finally realized the dream of becoming Canadian Champion. At the 2010 Winter Olympics, Joannie inspired a nation with her display of strength and courage. After suffering a personal tragedy in the days leading up to the games, Joannie went on to capture the bronze medal. Away from skating, Joannie studies at the College Andre-Grasset in Montreal, where she is pursuing natural and health sciences. She is also a spokesperson for the 'iheartmom' campaign, helping raise awareness about women's heart health.
Follow Pepsi Canada
Got a question or comment for Joannie? Make sure to include their initials (JR) in your reply.
Latest Posts

Sorry, we've lost our connection. Refresh the page or come back later.
load more